Though the sewing and tailoring space is shrinking in India with competition from ready made brands, there is still one industry that is immune to change, whether you buy readymade or tailored garments and that is the textile or clothing industry. No matter ready made or tailored, everyone gets their clothes from these brands. India is historically known worldwide as a textile hub, which gained prominence in the historical period due to its spices and textiles. Today we have some of the best and quality oriented fabric brands in India that specialise in all fabric types. India ranks 5th among textile exporting countries.
Here we present top 10 most loved fabric brands in India.
1. Arvind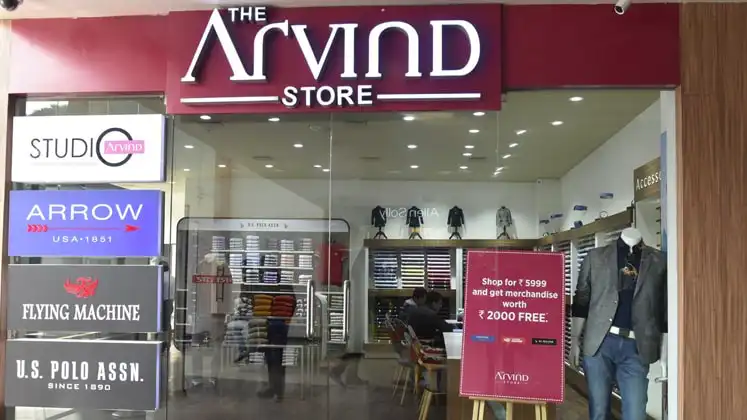 Arvind textile company is a leading exporter of textiles in India. They are engaged in the manufacture, processing and marketing of knitted fabrics. The company has been established in the year 1931. Arvind textile company has been growing very fast since its inception and it is now one of the most reputed companies in India.
In addition to its fabric manufacturing business, Arvind also has a strong presence in the retail and fashion sectors, with brands such as Arrow, Flying Machine, and US Polo Assn. The company is known for its commitment to sustainability, and has implemented a number of initiatives to reduce its environmental impact, including water conservation and waste reduction efforts.
Overall, Arvind is a respected and reputable textile company in India, known for its high-quality fabrics and commitment to innovation and sustainability.
The company manufactures knitted fabrics for both domestic as well as international markets. It also exports its products to different countries across the globe including USA, UK, Germany, UAE and many more countries.
2. Siyarams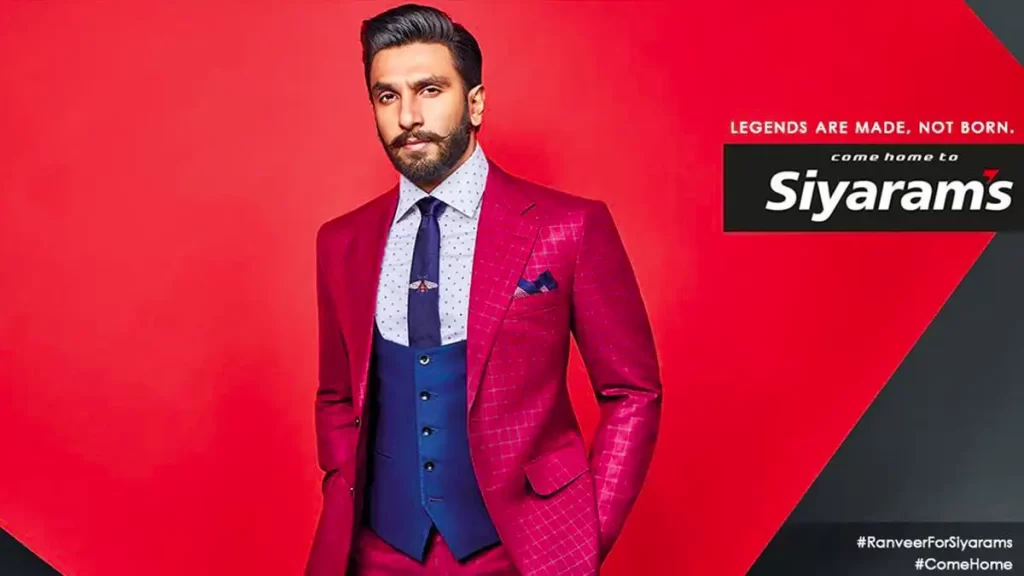 Siyaram is a brand that knows how to make men look great, and stand out. From classic Indian wear to stylish Western wear, this brand creates innovative work to suit any taste. With Siyaram, you can always get the latest collection of men's and women's fashion. Undoubtedly one of the best shirting fabric brands in India. Siyarams has a product for everyone.
The company was founded in 1971 and has grown to become one of the largest textile companies in the country, with a strong presence in the retail, fashion, and home furnishings sectors.
The brand is registered under Siyaram Silk Mills Ltd. Siyaram's is one of India's leading branded textile chain. They are in business for more than 35 years, and are a market leader in the textiles industry.
3. Raymond
Raymond Suiting is one of the oldest and most popular fabric brand in India. It has carved a niche for itself by offering the finest products with utmost care and precision. Raymond is a fabric of perfection, offering you the best in quality and designing. They have a wide range of fabrics to choose from, giving you options to create the perfect suit that you have always imagined.
The brand was established in 1925, since then it has grown into a pan-India consumer brand especially among the middle class and the elderly. In addition to its fabric manufacturing business, Raymond also has a strong presence in the retail and fashion sectors. Raymond has a very wide range of collections ranging from few hundred rupees to lakhs. It also has in-house brands like Park Avenue, Parx, Color Plus, Raymond Premium Apparel.
4. Vimal
Vimal is the most trusted brand of fabric and they have designed some beautiful Viscose Suiting fabric to make your next workwear look more stunning. Vimal is the best choice to complete your wardrobe because it offers an entire range of fabrics, including Viscose Suiting.
Vimal brings a new era in fabric industry. It's the largest exporter of fabrics from India and generates the best quality suiting fabric- 20 million meters annually. It offers a large variety of Viscose Suiting in a different colours and textures.
The brand is owned by the Reliance Group.
5. Bombay Dyeing
Bombay Dyeing is one amongst the renowned fabric brands in India in the fabric industry with a worldwide presence. They are available online in their website and in stores that are located across 350+ Bombay Dyeing Retail or 2000+ Multi-branded stores. It is particularly known for its vibrant colors and prints. Visit their website and get the best designer clothes at an outstanding value for money.
Bombay Dyeing founded in the year 1879 by Nowrosjee Wadia became the largest recognized brand in the fabric industry, they are best known for their vibrant colors and prints.
6. Linen Club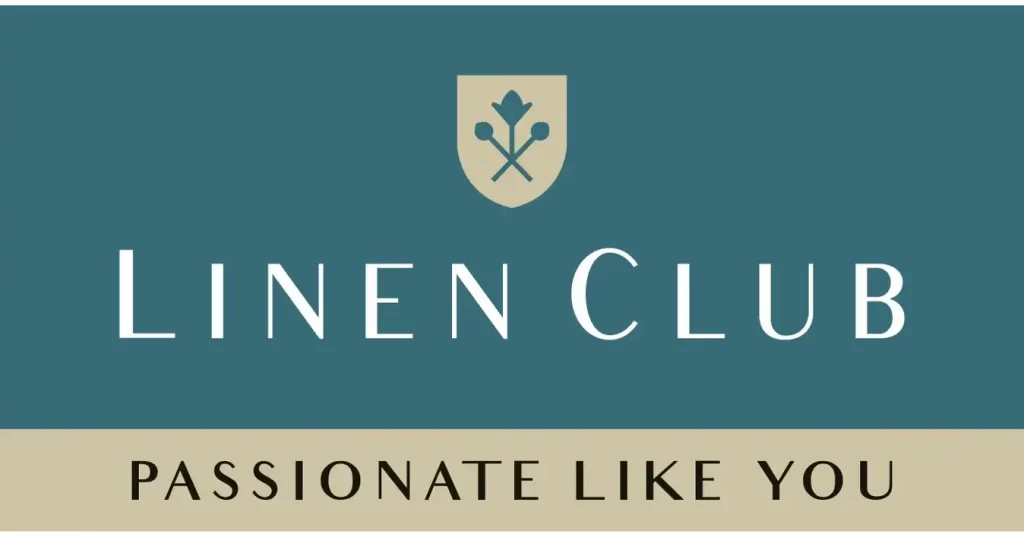 Linen Club's linen suit collection is ideal for the corporate executives, the urban metros, and for you. Linen suits are elegant, stylish and it stands out from the crowd. Linen Club is a leading manufacturer of 100% pure linen fabric in India. It includes handpicked fibres which are sourced from france, Belgium and parts of Europe. They are spun, woven and dyed with the European technology.
They offer stylish range of Linen shirts in various colours.
7. Mayur Suitings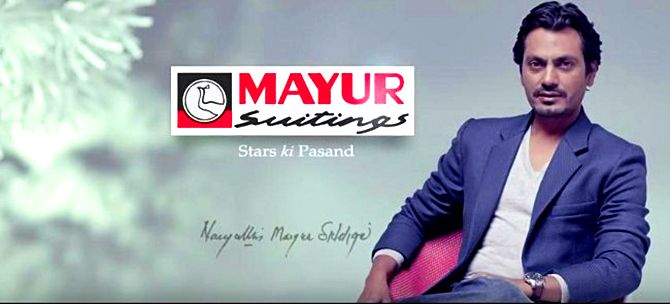 Mayur Suitings is India's premier fabric and garments trader. Reference them to get a wide range of premium quality fabrics for domestic tailoring and for international exports too. Mayur Suitings offer classic fabrics in a wide range and colours at an affordable price.
If you are from the era of late nineties we bet you remember Virendra Sahwag's ad for Mayur Suiting which used to air during the ad break.
8. Mafatlal Group
For over 50 years, Mafatlal Industries has been a market leader in the textile industry, consistently innovating and adapting to keep up with changing demands. Today, we're proud to be one of India's leading textiles producers and exporters of both fine fabrics and fashion wear.
The company is based out of Gujarat's Jamnagar founded by Mr. Mafatlal Gagalbhai
9. Grasim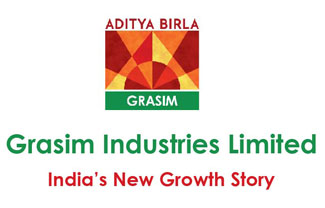 Aditya Birla Group companies are part of everyday life for millions of people. You may wear readymade or tailored chances are at-least one of your favourite brands come under the Aditya Birla Group.  Grasim ranks amongst the top publicly listed companies in India. Grasim is celebrating 75 glorious years of its existence.
Incorporated in 1947, it started as a textiles manufacturer in India. Today, it has evolved into a leading diversified player with leadership presence across many sectors.
10. J. Hampstead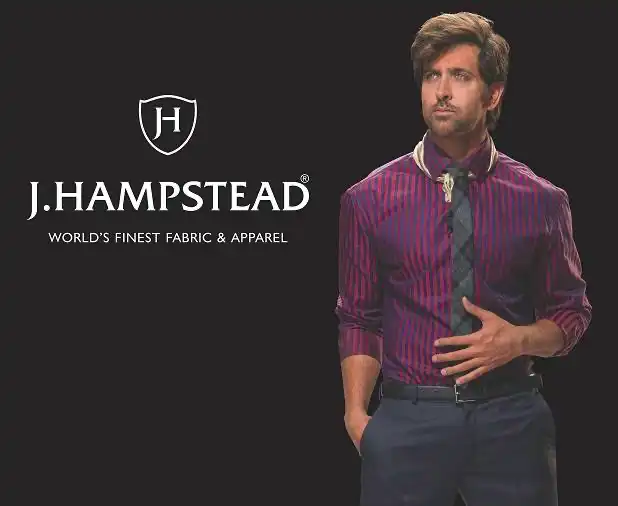 J. Hampstead is another sub-brand of the larger Siyaram's group. J. Hampstead has a wide range of shirting and suiting fabrics including their formal, semi-formal and casual range that includes fine Egyptian cotton in many designs and colours.
They are a suiting and shirting house that was founded in India in 1995. Their fabrics are soft, smooth, and easy to wear with a wide range of styles and colours.
Conclusion
These brands are known for producing high-quality clothing that is durable, comfortable, and stylish, and are widely used in a wide variety of applications, including clothing, household items, and industrial products.
Overall, India is home to many reputed fabric brands that produce a wide range of high quality fabrics for a variety of applications. Whether you are looking for cotton, linen, wool, or polyester blends, there is a clothing brand in India that can meet your needs.
Now that you know which are the top fabric brands in India, should you be ready to add one to your wardrobe collection? Well if you are lucky then you must be from Delhi NCR. Are you ?
Tailorcue, an online tailor in Delhi offers an affordable and convenient solution to your tailoring requirements. They take care of everything starting from measurements, fabric selection to stitching, be it suits and dresses or personalised shirts and trousers. Visit the website today!