Sherwani
Sherwanis have traditionally been composed of rich & natural fabrics like Jamawar, raw silk, with lush embroidery work usually made with 24-carat gold thread to enhance the design. Sherwanis are a relative of medieval times that denotes the Mughal regime or the reign of Rajputana.
Fabric for the Upper Body – Traditionally Sherwani for Raja Maharaj was done in pure silk, You may choose silk for the royal experience (plain or embroidered) or you may go with fabrics like Polyesters, Jacquard, Georgette, Brocade, Velvet, Chiffon or simpler cotton Sherwani.
Fabric for the Bottom – For making the bottoms, you can select from a wide range of colours of cotton, silk, satin or linen fabric.
Ornamentation – When it comes to ornamentation, the sherwanis are embellished with varied kinds of artwork such as beads, mirrors, sequins and embroidery.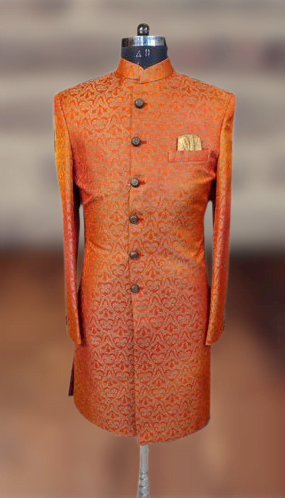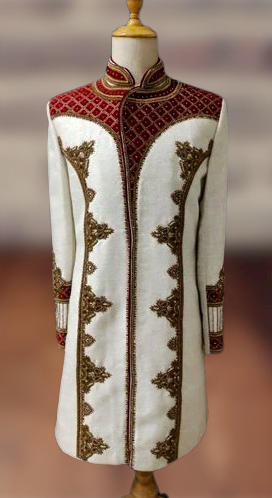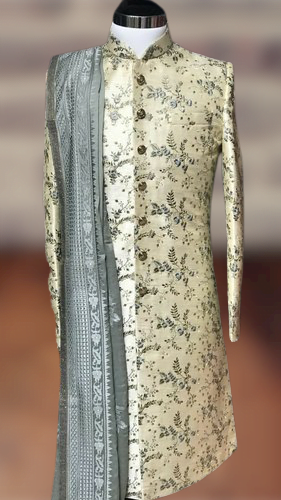 Indo-Western/Sherwani
Only Stitching
*8199₹
Indo-Western/Sherwani
With Fabric
*11400₹
Indicative Prices  
Price for Designer Sherwani or Sherwani with a different fabric will differ from mentioned price. Final Quote after discussion with the designer.